That's right, it's that time of year again when we all get on a bus and take a trip to the braw Scottish countryside. After all our hard work on the show last month, we deserve a little R&R&OF (rest & recuperation & organised fun).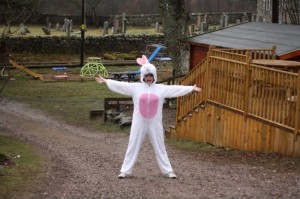 The trip will be the weekend of 23rd-25th March 2012. We will be meeting outside the GUU at 5pm on the Friday, ready to set off on our adventure to… Dunolly, Aberfeldy! Hooray!
The weekend will cost £40 which covers your travel, accommodation, and food. If you'd like to come, speak to Elliott – but be warned: there are limited spaces and they are going fast!