Pippin 2020
The Cecilian Society performed Pippin at the Mitchell Theatre on the 12th-15th February 2020!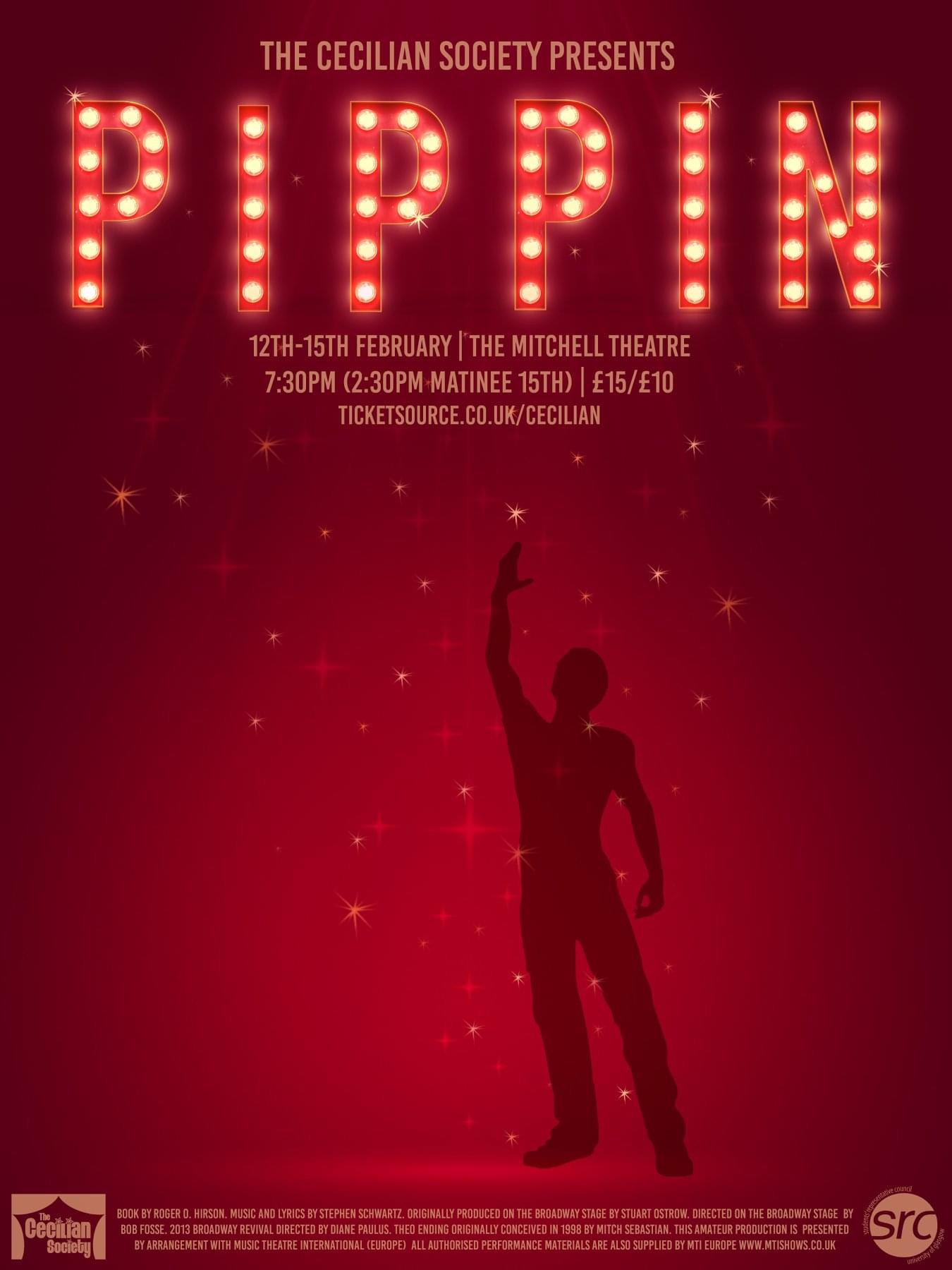 Poster designed by Catriona Strachan and Lauren Hogg
Pippin is a magical show about a trope of actors telling the story of a boy trying to find his corner of the sky. This show can be performed in interesting and unique ways, and our production was no exception. We pulled out all of the stops to put on a spectacular show. With some jazzy soulful numbers, comedic characters and a finale that is out of this world it was a great show to put on and we are so proud of how it turned out!
Director: Izzy Way 
Assistant Director: Gustav Selstam 
Musical Director: Michael Smith 
Assistant Musical Director: Beth Matson 
Choreographer: Katharine Northcote 
Assistant Choreographer: Mhairi McCormack 
Co-Tech Directors: Finley Dickens & Jennifer Nevin 
Stage Manager: Susie McGuiness 
Set Designer: Jack Stewart
---
The Cecilian Society Proudly Presents: Pippin
Book by Roger O. Hirson. Music and Lyrics by Stephen Schwartz. Originally produced on the Broadway stage by Stuart Ostrow. Directed on the Broadway sated by Bob Fosse. 2013 Broadway revival directed by Diane Paulus. Theo Ending Originally Conceived in 1998 by Mitch Sebastian.

 
This amateur production is presented by arrangement with Music Theatre International (Europe). All Authorised performance materials are also supplied by MTI Europe www.mtishows.co.uk