Committee
Alice Sufferin — President
(president@ceciliansociety.co.uk)
Toilet seat wearer, serial egg eater, animatronic, secretary and soupy rebel. These are just a few of the many qualifications and qualities that Alice holds, and she has finally decided to give the public what they've been clamouring for and accept the title of President. Heading into her last year of a Digital Media degree, she has spent her time at university haunting the GUU, playing the Sims and going missing on nights out. She is so excited to be leading this incredible team into the most exciting year the society has had yet. Cecilians has given her friends, flatmates, lovers and everything in between and she genuinely can't wait to help shape it's future!
---
Matthew Miller — Vice President
(vicepresident@ceciliansociety.co.uk)
Matthew is looking forward to this year in Cecilians as VP.  Especially to the weekend show High School Musical 2!  Sadly, Matthew will not be in cast for Children of Eden.  As a heavyweight in the field of dance and choreography this is a real blow to the show.  There was threat of mass resignation from the production team upon learning this information but he was luckily able to persuade them to stay.  As the news of Matthew's absence from the show began to spread, there came an outcry of sadness and anger from the dancing world, with Michael Flatley – Miller's protege – calling it 'the worst calamity to hit the dancing world since Gangnam Style'.  Regardless of this Miller believes that the show will pull through and cannot wait to be in the audience to watch the wonderful performance that this amazing society puts on.
---
Rebecca Whitford — Secretary
(secretary@ceciliansociety.co.uk)
Since joining The Cecilian Society in 2015, Rebecca has played everything from townsperson to, well, animatronic puppet (don't ask). But that's not all she can do! Rebecca also spent a year on committee as Media Manager wherein she was able to live out her dream of having more than 200 followers on Twitter. This year as Secretary, however, Rebecca vows to put the time she used to spend captioning Instagram photos to better use – deciding what to put in as the email subjects of her weekly emails! When she's not busy with Cecilians, Rebecca can be found pretending to study for her degree in English Literature/Film and Television and trying to decide her favourite floor of the library (she leads a very glamorous life). Rebecca looks forward to spending the year badgering everyone to read her minutes and emails, and is really excited to work with such a fab committee on the year ahead!
---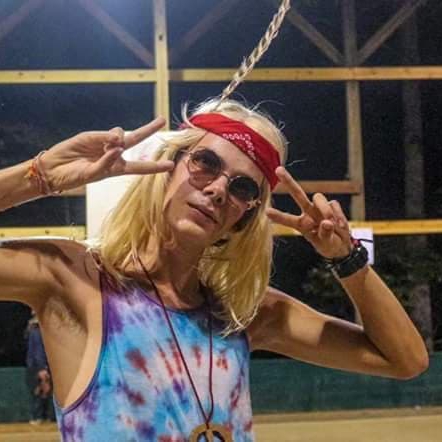 Jamie Maskall — Treasurer
(treasurer@ceciliansociety.co.uk)
Jamie is entering his third year as a member of the Cecilian society with a degree in Psychology and Neuroscience on the side. Having enjoyed the role of King of the Basement Gremlins so much last year, he was excited to take up the 'cushier' mantle of treasurer. The position promises to be one that brings Jamie both great fear and pleasure as it involves two past-times well-loved by students: budgeting and debt-collection. As treasurer, Jamie promises not to embezzle anything; to finally get around to educating himself on what the differences between a checking and a savings account are; and changing his email sign off to "Snapping necks and cashing cheques."
Jamie wanted to use this platform for a good cause so requested we ask you to #ListenToHadestown
---
Morna Weir — University Affairs
(universityaffairs@ceciliansociety.co.uk)
Morna is a Maths and Music Joint Honours student. This combination could lead Morna to either employment, or unemployment. However Morna has decided that neither of these subjects will be her profession, instead she will produce shows. Slipping into the society last year, Morna has previously performed in many Glasgow Am Dram Performances including Legally Blonde. After first year, she decided that uni really wasn't fun and she had to find something to end the eternal boredom.  She decided to take a weekend off work and take part in Back to the 80s. Unfortunately, fate would not allow, and Morna was devastated when she was unable to do Urinetown. However Morna made a reappearance on the FOH Team. From then on Morna dedicated herself to becoming one with Cecilians and now she finds herself in a position of responsibility wondering how she got herself here, but loving every minute of it!
---
Olivia Attwooll-Keith — Company Manager
(companymanager@ceciliansociety.co.uk)
Olivia is delighted to be returning for her third year to the weird and wonderful society she calls her family – albeit an extremely dysfunctional one but family no less – and this time as Company Manager. She is looking forward to distracting herself from her third year in her Music and English Literature degree at University. Excited to be taking on the role of Company Manager and put her excessive need to organise and manage things to good use, Liv hopes she will do a good job in her role seen as she has been compared to Monica from FRIENDS several times. Olivia is most excited about her responsibility of the 'Show Week Speech' as she has never had the opportunity to give a speech before … and has never sought an opportunity to give one … ever … oh and promises to thank everyone thoroughly in it! In her spare time Liv can be found tap dancing, dabbing, playing ceilidh music on her fiddle and singing the flowers warm up constantly. She cannot wait to contribute towards another successful year in Cecilians and be a part of such a fantastic and lovely committee in the process!
---
Rosie Shaw — Stores Manager/Tech Liaison
(storesmanager@ceciliansociety.co.uk)
Rosie is thrilled to be on committee this year, and is embracing her new role as stores gremlin with open arms. She looks forward to covering the stores shelves in stickers and vine references. Rosie's achievements in Cecilians so far include being the society's Wholesome Friend, climbing a mountain and explaining the difference between the Cecilians and the Shakespeare society. During Urinetown, she revelled in the final line of the show, as her Geography degree has made her form an intimate (albeit disagreeable) relationship with John Malthus. When not in committee meetings or bopping in rehearsals, she'll be found saying "yeet" way too often, or dancing badly in her kitchen to whatever musical she's obsessed with this week (although it's usually Hadestown). Rosie is ecstatic about the coming year; she's buzzing to get started on all the crazy dramatic fun. Hail Malthus!
---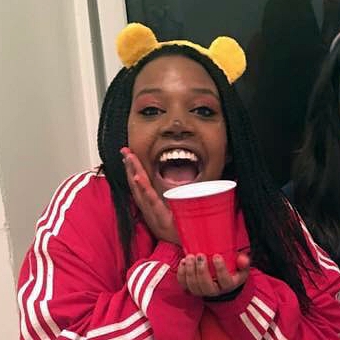 Grace Kanyamibwa — Membership
(membership@ceciliansociety.co.uk)
Who knew that the same girl that was once caught in hive with cat ears on instead of going to rehearsals would now, 2 years later, be on the committee…well she certainly didn't. If she can't be seen with a drink clutched in her hands she's probably weeing on livs phone. But let's focus on her achievements, having proudly brought banter points to the society. (60 banter points the next time you see Grace, you convince her that you're actually related). She hopes next year will be filled with even more random and silly drunken antics, especially during the socials, but hopefully not to the point where she projectile vomits all over someone's bathroom..like last time……….Grace is very excited to take on the role of Membership and can't wait for the year ahead to welcome in new freshers, welcome back the oldies (rachel hunter I miss you) and put on 2 amazing shows!!
---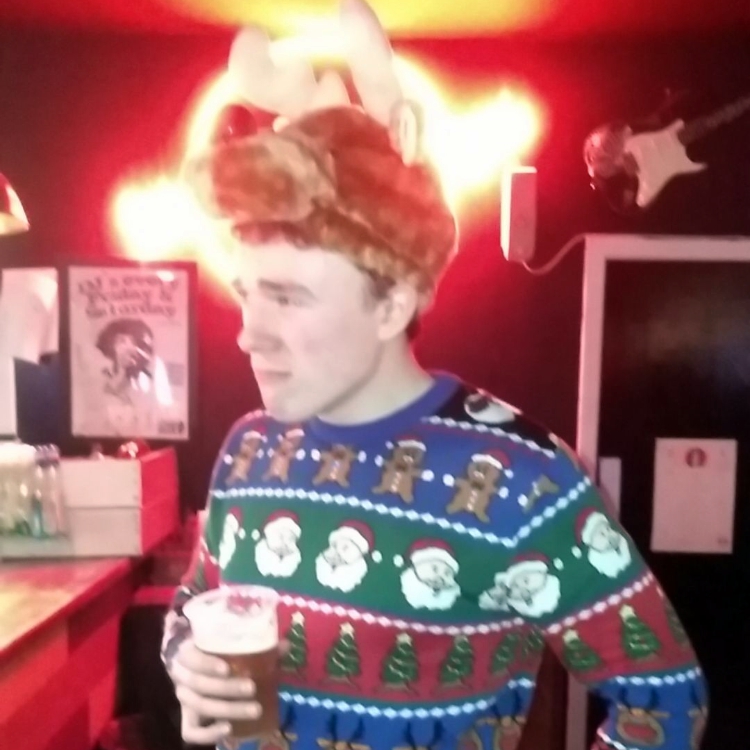 Michael Smith — Social
(social@ceciliansociety.co.uk)
This is Michael's third year of uni and second year as a Cecilian, his first, was one of regret for not joining the society a year earlier! Last year he played the sheepish assistant Mr Mcqueen in the main show, 'Urinetown', where despite being the SOLE SURVIVOR of the drought, his little part did not get a bio (#JusticeForMcQueen). But he's not bitter about it. Michael is currently one of 4 Michael's in the Cecilian society, so naturally this meant introductions were shortly followed by phrases similar but not limited to "Not another one…" and "omg that's 4 now"; and even "oh now we can have 'Michael meetings'!". Socials were a big part of Michael's time as a Cecilian last year as they allowed him to get to know this weird and wonderful society even better! Michael looks forward to taking over from "The Curry Queen" to be the new "Strong boy Social".
---
Rachel Hunter — Fundraising
(fundraising@ceciliansociety.co.uk)
Back, back, back again from her year abroad and ready to scrape by studying French at U of G once again, please welcome Lil Runtz! (the crowd goes Dizzie rascal bonkers). After answering her calling of being on committee in her second year, and completing her role as membership, Rachel is excited and pumped to be a part of committee once again with her brand spanking new fundraising role! Besides uni and travelling, when Rach isn't, I dunno, doing stuff, she loves dressing up, September by Earth Wind and Fire, not reaching things, baked beans, cool athletic pant and being everyone's messy friend. Runter is REDY to meet and welcome all the newbies and oldies and spreading the joy of this great society and raise some big ol funds!! However, she is a little nervous. Because look, if you had, one shot, or one opportunity to seize everything you ever wanted. In one moment. Would you capture it, or just let it slip?
---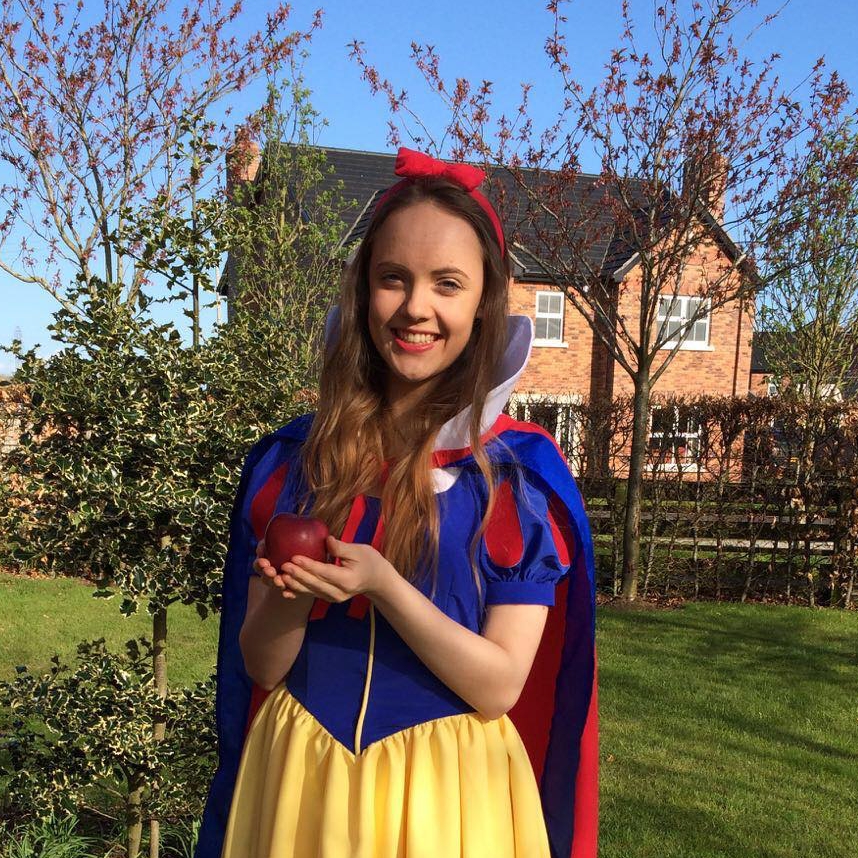 Beth Matson — Publicity
(publicity@ceciliansociety.co.uk)
Beth is going into her second year of uni studying Music and Theatre Studies. After joining Cecilians for the weekend show "Back to the 80s", she was not prepared for the mentalness which would unfold but oh my days was it amazing! She has had the best year singing, dancing and just having fun and is so excited to do it all again this year! When not doing anything Cecilian related you can find Beth watching Disney films or Gilmore Girls, listening to musical soundtracks and drinking lots and lots of tea. Beth is so excited to take on this role on committee and is looking forward to bothering you all with poster designs and flyering!
---
Jennifer Warren — Media
(media@ceciliansociety.co.uk)
In every generation there is a Chosen One. She alone will stand against the Facebook page, Twitter feed and website. She is the Media Manager. Jenny is thrilled to be joining committee this year and cant wait to procrastinate from her English Lit degree by spending hours looking for cute Instagram filters and coming up with puns. When not agonising over the grammar and spelling of posts however, Jenny can be found jamming to the Prince of Egypt soundtrack, promoting Newcastle (the trebs mate) or complaining about the child accents in Billy Elliot. Going into her third year at University, her previous roles in the society include the bust of Venus de Milo, the Countdown clock and "Not-Shona". Jenny has loved her time in Cecilians, and cant wait for the year and the adventures ahead!
---

Robyn Hunter  — Past President
(pastpresident@ceciliansociety.co.uk)
Having successfully survived her year as President, Robyn is excited to be taking a step back this year in her role as Past President aka the resident oldie, provider of outdated memes and stories, and a source of well-intentioned pain to the Committee. Robyn hopes to provide some level of comfort and support to the Committee this year when the inevitable chaos ensues, whilst also continuing her work on the Society's Archiving Sub-Committee. When not with Cecilians (which, admittedly, is not a lot of time at all!) Robyn can be found cramming for the fourth year of her Law degree in late night, last minute library sessions, eating cocktail sausages dipped in houmous, and usually both of these things simultaneously!
Like us on Facebook

Instagram