Committee
Julia Boardman — President
(president@ceciliansociety.co.uk)
Julia is about to enter her 4th and final year as an English Language and Linguistics student at the University of Glasgow. In the past three years of her Cecilian career, Julia has fulfilled many important roles including Membership Convener, Secretary, Stage Parent Extraordinaire, Resident Hostel Employee Misquoter, and now, President. Julia is looking forward to another year of cooking up spells with her Coven Sisters, wiggling her hips to the Canadian Barn Dance, and desparately trying to find an excuse to crimp her hair on a more regular basis. Julia is incredibly honoured (and terrified) to be the President of the Cecilian Society, and is extremely excited for the year ahead, especially now that she has a real reason to dust off that Elvis costume that she has access to.
---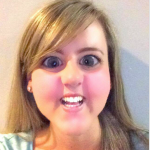 Anna Finlay — Vice-President
(vice-president@ceciliansociety.co.uk)
Anna is going into her fourth and final year of English Literature, with the hope of never leaving University, as she is rather terrified of entering the real world of employment. Barely managing her hectic third year schedule, she thought it would be a fantastic idea to run for Vice President, in order to truly push her 'I don't get stressed' claim to the limit. She hopes to adopt the laid-back approach to life exhibited by her predecessor.
---
Anna Nelson — Secretary
(secretary@ceciliansociety.co.uk)
As a 4th year law student, Anna has lots to be keeping her busy, but as with every other year she is choosing to ignore all real responsibilities and instead focus her energy on Cecilians. Alongside this she dances, is an active member of the unicef society and also bakes; essentially anything to take her mind off the fact she's graduating this year and has no idea what she wants to do, other than not be a lawyer. Anna loves All Shook Up and is extremely excited to see what this year brings.
---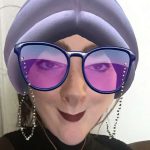 Marnie Yule — Treasurer
(treasurer@ceciliansociety.co.uk)
Marnie studies physics and astronomy at Glasgow and is entering her fourth year of Cecilians. She is excited to be movin on up from last years role of the Social Convenor who left most socials early to go and get a pizza, and inept event cover photo editor, to the treasurer who will probably keep doing the pizza thing. She promises a variety of super fun things like Microsoft excel documents, and budgets! Possibly more pictures of dogs if she's given the opportunity. She's excited for the coming year and will continue to reign as the cecilians manliest committee member.
---
Orla Craig — Company Manager
(company-manager@ceciliansociety.co.uk)
Despite wanting a little less conversation from taxi drivers about her life choices, Orla has decided to quiet the suspicious minds by doing a masters in Celtic and Viking Archaeology. The last four years she has spent in Cecilians have sparked a burning love for musical theatre within her and, having had too much fun being social two years ago, she has realised that it's now or never to have another go at committee before she is put in the ghetto of professional archaeology. Her wooden heart has truly been all
shook up by this weird and wonderful society and she loves it so. She is looking forward to a year of having Sarah Shaw always on her mind and will surrender her free time to this society until it is time for her to go.
---
Eevee Mepham — Fundraising
(fundraising@ceciliansociety.co.uk)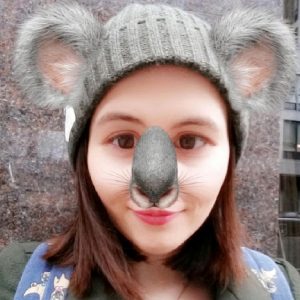 AKA the Funder from Down Under. AKA the Koala that will put on a gala. Eevee has decided to make the jump into committee for the first time since joining the Cecilian Society 2 years ago. She is an aspiring (potential) Psychology student, if she ever sorts her life out and gets off Tumblr. Taking on the role of fundraising, she realises that she has never tried to raise funds of any kind before, but is hoping to use her social awkwardness to persuade people into giving her money so she'll go away. However, the thought of keeping constant spreadsheets and meticulous notes for the rest of the year excites her. When she is not doing anything musical theatre related, she is usually procrastinating from doing important things (like writing this bio about herself), having difficulty writing a bio about herself, and realising that she needs more hobbies than musical theatre to put in a bio about herself. She also has a hamster named Neville who doesn't understand gravity or physics, much like herself.
---
Rachel Hunter — Membership
(membership@ceciliansociety.co.uk)
Rachel awoke one night in her bed with a start. She could hear one word and one word only whispering throughout her room: Cecilians…Cecilians. Rachel tried for a long time to continue her life, however everywhere she went the word followed her: 'Cecilians', 'Cecilians'. She realised the only solution would be to go in search of this word and its unimaginable meaning. She said goodbye to her family and embarked on a journey that would take her across seas and lakes, aboard cargo ships, rafts, busses, trains and planes. Her journey was long and perilous and Rachel at times felt she would have to give up. However eventually she realised that it was 2016 and the Internet existed. In less than 5 seconds she had found the Cecilian society, in the bonnie town of Glasgow. The concrete maze of a city where communication was tricky and the great skies did pour day and night. It was here and here alone that Rachel would find the meaning of the Cecilians and discover what it was she was put on this earth to do: to work on the ordinary committee as membership.
Rachel vows to serve the group until her dying breath (or until next elections) . Along side her role Rachel is starting her second year of studying languages while also getting drunk with pals and handing in all her work on time and generally being a responsible adult. In times of panic let us all follow the mantra of Runter and 'keep it chill'.
---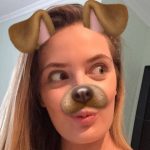 Robyn Hunter — University Affairs
(universityaffairs@ceciliansociety.co.uk)
Robyn is going into her second year of Law at Glasgow Uni and, as her debut to committee and to to add an extra thing that needs juggled onto her already overcrowded plate she is excited to be getting more involved in the Society this year, taking on the role of University Affairs. In her time outside of Cecilians, which granted is not very much time at all, Robyn has invented a number of other ways to avoid her university work, namely acting as a second year representative for the Glasgow University Law Society, telling people about living in Dubai (it's hot!), generally commenting on the Glaswegian weather (it's cold!) and if needed you will most likely find her in HIVE or falling about on the Cosmopol stage. Robyn looks forward to the year ahead, if only to have a way of channeling her control issues into emails, room bookings and intense notebook keeping.
---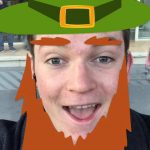 Cameron Duck — Social
(social@ceciliansociety.co.uk)
Cameron is heading into his second year of studying Geography and Politics (unless he decides to spontaneously change his degree again…) and somehow he's managed to become Social Convener of the Cecilian Society, this involves organizing events such as our infamous Weekend Away, Dinner Dance and Themed Pub Crawl #FUN. Despite this, it is important to note that Cameron knows practically nothing of musicals and cannot hold a single note in tune so how he has gotten here is a mystery to everyone #CluelessCameron. Away from Cecilians, Cameron can be found snapchatting his adventures in the gym, devising a strategy to actually get into Polo or attempting to figure out where his home actually is (Glasgow? Fife? Edinburgh? Paris? Abu Dhabi?… He will never know?). Either way, Cameron is incredibly excited to be part of the Committee and hope the year will be a success for all.
In his time at Cecilians he is most proud to be able to leave behind his legacy: #seshilians
---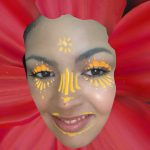 Hannah Makonnen — Media
(media@ceciliansociety.co.uk)
Ann is very happy to be adding the role of Media Manager to her ever-growing list of "what the hell am I doing here", other features of the list include, 'Glasgow', 'Member of the Cecilian society' and 'Hive'. As a late bloomer to the society, she had the Cecilian freshers experience during her second year and although she severely regrets not having jumped into the black hole sooner, she is ready to cherish the remaining two years she has here. Though she has big shoes to fill, she is super excited to be your sole provider of savage live tweeting and dank memes xoxox
---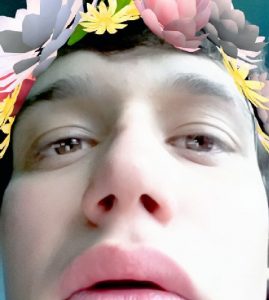 Cameron Chakraverty — Publicity
(publicity@ceciliansociety.co.uk)
Cameron was in the cast of the society for four shows before deciding that it was easier to swing a hammer than it was to stumble around the stage shouting song lyrics in between gasps for breath. The committee role of Token Techie was hugely appealing, and it is hoped that some Publicity Managing can be done on top of this. In between brainstorming endless ideas of cramming people's lives with posters, flyers and motivational PowerPoint presentations, the decision was made to finally go into third year after making a complete mess of switching degree from Mostly Physics to Physics with a Little Bit of Chemistry, Why Not. There are rumours that physics students never leave this society, and Cameron is making no signs of leaving anytime soon. If cackling and dated references ever ensue, please make sure to evict.
---
Katie  — Past President
(past-president@ceciliansociety.co.uk)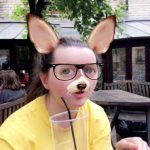 After completing her undergraduate degree at Glasgow, Katie knew that the only way to tear herself away from The Cecilian Society would be to pursue a postgraduate degree in a city far, far away from them so this year she will serving her term as Past President whilst studying for her masters in Theatre and Performance at Queen Mary University London. After four incredible years serving as Company Manager, Secretary, Assistant Director and President (not all at the same time, of course, that would be impossible…), it is going to be difficult for Katie to cope with life without Cecilians but she intends to fill the void in her life by using her abundant free time for charity work…..or maybe she'll just watch re-runs of Dance Moms and eat pizza. Yeah, that's more like it.
---
Like us on Facebook

Instagram