The Weekend Show
"The Cecilian Society proudly present a show cast, produced and rehearsed in only 24 hours!"
An enormous undertaking in the first weeks of September. Our Production Team hold auditions; teach harmonies and choreography; run lines; organise set-construction; and create lighting plans all in the space of a weekend. It's all hands on deck for the cast, Tech Team, and Production Team from the Thursday night right through the weekend to pull off our one-night-only performance on the Sunday. Some examples of the shows we have produced in weekends include Footloose,  Little Shop of Horrors, and Annie. Last year the Weekend Show was the incredible High School Musical!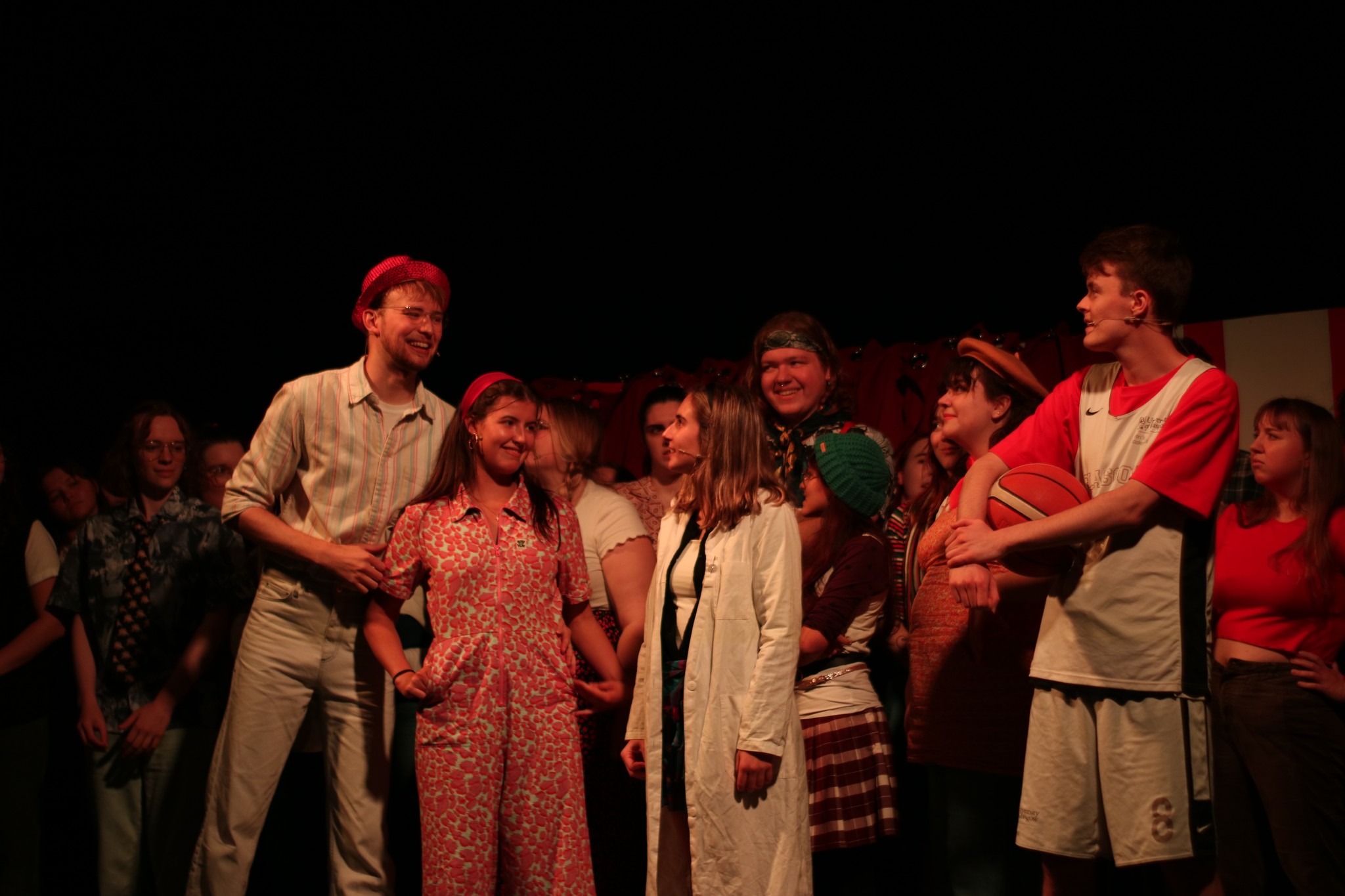 The Weekend Show is a great way for freshers to get to know what the society is all about. Often we find that the majority of the cast is made up of new-starts when the production begins! The Weekend Show is chosen at the same time as the Main Show at our annual show-choice meeting, and whilst the criteria is similar to the Main Show, there are a few extra things we have to consider:
The rights must be available by September.
The numbers must be big enough to be fun, but not too big that the chorus can't learn them in 4 days.
There have to be sufficient parts for both males and females.
The show must be able to be produced on a low technical budget.
The show must be able to be produced on a smaller stage than the Mitchell Theatre.